00083 Toboggan BERMUDA straight model height 2m
The AstralPool pool slides are one of the most desired in the market, you can play in your pool with all the serenity and safety as they are sturdy and manufactured with high quality materials.
You and your friends can enjoy the pool even more, AstralPool has designed this range of slides, among which you can choose between different models, designs and sizes, with the functionality and safety that distinguish the brand AstralPool.
Reference: 00083-Toboga.
---
Product gender: Pool Slides..
Model: Right.
Material: Polyester and glass fiber..
Color: Light Blue.
Height (M): 2.
€1,315.74
Vat incl.
€1,315.74
Vat excl.
22% VAT. Shipping in 24 hours, tariff not included.
The delivery time for this product is 18 - 21 working days.
By buying this product you can collect up to 131 loyalty points. Your cart will total 131 points that can be converted into a voucher of 26.2.
Shipping cost (United States)
The seller didn't indicate shipping cost for your Country yet. Please, for an estimation please contact us
Track in polyester and fiberglass, light blue color.
The whole range stands out for its robustness.
Supplied with anchors and handrail in polished stainless steel.
A great mechanical resistance and resistance to UV rays of the sun and atmospheric agents, this ensures long life, without compromising the aesthetics.
Equipped with water supply for sliding with continuous water on the chute. All models are complete with hydraulic installation (water connection) to facilitate sliding.
---
A swimming pool is not just for swimming and training, but it has become a fun place for recreation and games, where we spend hours playing, diving with our friends, our children, etc. What better thing to have fun in the pools than the trampolines and slides.
Give your pool an added value, Your family will be grateful!
---
IMPORTANT INFORMATION:
This Article is produced exclusively on request so delivery time may vary.
Due to its big size, weight and volume, we are obliged to use special delivery services. 
The delivery cost indicated is only an estimate, please contact us with delivery address so we will give you the precise final costo.
Do feel free to contact us for further informations, we are here to serve you best.
---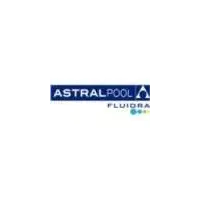 Data sheet
Product gender

Pool Slides.

Color

Light Blue

Material

Polyester and glass fiber

Height (M)

2

Model

Right
Secure payment thanks to the different payment methods. See the Secure Payment page. We accept bank transfer, Paypal, Amazon Pay, Apple Pay, Credit cards and many others via Stripe.

Generally within 24 hours with delivery in 48 hours. It is advisable to check the delivery times for each item as they vary. We will ship based on the information found on the product page.

30 day money back guarantee. For further information, visit the RETURNS AND REFUNDS policy page. Lords Srls is responsible for any defect in the products offered on the lordsworld.eu website.