SHARK SERIES Triangular mud vacuum cleaner
We present SHARK SERIES by Astralpool, a new generation of accessories for pool maintenance.
This model is equipped with a hose connection with a choice of two diameters (Ø 32-38).
It can be fixed to a telescopic pole through fork fixing or wing nut fixing.
The brush is made of white polypropylene.
The weight of the flexible 36618 model is injected (without plugs) into the lower part, which together with its great flexibility ensures perfect cleaning of the pool bottom.
SHARK SERIES Model:: 36619 Triangular pool vacuum cleaner made of ABS..
---
Product gender: Mud aspirator for swimming pools..
Length (M): 0,273.
Width (M): 0,294.
Height (M): 0,119.
Color: Gray shark.
€17.50
Vat incl.
€17.50
Vat excl.
22% VAT. Shipping in 24 hours, tariff not included.
The delivery time for this product is 2 - 3 working days.
By buying this product you can collect up to 1 loyalty point. Your cart will total 1 point that can be converted into a voucher of 0.2.
Shipping cost (United States)
The seller didn't indicate shipping cost for your Country yet. Please, for an estimation please contact us
EXCLUSIVITY AND RELIABILITY GUARANTEED FOR THE NECESSITY OF POOL MAINTENANCE:
Characterized by exclusive and cutting-edge design, the SHARK range of accessories is distinguished by their strength and effectiveness in the execution of basic pool maintenance.
The various parts of the body of the blue shark (fins, jaws and gills) have been the source of inspiration in the design of these products, in harmony with the aquatic environment of a pool.
The SHARK SERIES includes leaf collectors, chlorine dispenser, manual pool vacuum cleaner, thermometers and two important innovations: a special brush to clean the pool walls and a suction brush for the pool corners, to ensure that the pool is always in optimal conditions.
Everything you need to keep your pool perfectly clean in a practical and fun way.
Choose SHARK SERIES and start to see the pool cleaning brush and leaf collectors as two other decorative elements in your garden.
---
AESTHETICALLY ATTRACTIVE, INNOVATIVE DESIGN:
With our range of SHARK SERIES, functionality and efficiency are beyond the height of the product image.
The avant-garde design and the gray shark finish gives the whole range an elegance that distinguishes them.
---
EXCELLENT DURATION AND ROBUSTNESS:
The SHARK series products are made of resistant thermoplastic materials, which are also resistant to UV rays.
Do the cleaning and SHARK SERIES will help you make your pool maintenance fun, thanks to their lightness and design simple to handle.
---
PLEASE NOTE: THERE MAY BE CERTAIN GRAMMATICAL ERRORS BECAUSE THIS DOCUMENT WAS TRANSLATED WITH THE GOOGLE TRANSLATOR.
---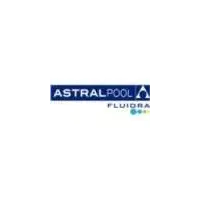 Data sheet
Product gender

Mud aspirator for swimming pools.

Color

Gray

Width (M)

0,294

Length (M)

0,273

Height (M)

0,119

SHARK SERIES Model:

36619 Triangular pool vacuum cleaner made of ABS.

Weight (Kg)

1
Secure payment thanks to the different payment methods. See the Secure Payment page. We accept bank transfer, Paypal, Amazon Pay, Apple Pay, Credit cards and many others via Stripe.

Generally within 24 hours with delivery in 48 hours. It is advisable to check the delivery times for each item as they vary. We will ship based on the information found on the product page.

30 day money back guarantee. For further information, visit the RETURNS AND REFUNDS policy page. Lords Srls is responsible for any defect in the products offered on the lordsworld.eu website.