5Kg 40 - 70µm Glass microspheres for sandblasting
They are used in sand blasting machines, both dry and wet, for sandblasting, shot peening and paint stripping of excellent finish:
a. The dry jet (suction or pressure air) shortens the processing time and allows to obtain high returns;
b. The wet jet makes the impact of the abrasive "softer" giving origin to finishes with minimum roughness values.
ISO 9001: 2000 CE CERTIFICATE
---
Kind Of Product: Glass Beads For Blasting. Weight (Kg): five. Hardness: 6 - 7 Mohs. Particle size, Microns (µm): 40 - 70
€12.00
Vat incl.
€12.00
Vat excl.
22% VAT. Shipping in 24 hours, tariff not included.
The delivery time for this product is 2 - 3 working days.
By buying this product you can collect up to 1 loyalty point. Your cart will total 1 point that can be converted into a voucher of 0.2.
Shipping cost (United States)
The seller didn't indicate shipping cost for your Country yet. Please, for an estimation please contact us
It is an abrasive, exempt from free silica and lead, obtained by solidification of tempered sodium glass. It is usually used in spherical form and more rarely in an angular form.
The Glass Microspheres are for cleaning and finishing of: molds, matrices, gears, small parts, mechanical parts, removal of oxides, deburring, aesthetic finish on stainless steel, brass, copper, aluminum, titanium, plastic, ceramic, glass and fabrics.
The use is intended for metal surfaces in order to improve their final appearance, and for the delicate cleaning of sensitive surfaces. Furthermore, being chemically inert, they do not contaminate the sanded material. They carry out their action effectively and completely so they can be used 6-10 times.
Glass microspheres are used to clean delicate pieces where the surface is not to be damaged: they do not alter the dimensions, shapes or any sharp edges of the parts subjected to treatment, leaving a surface with a minimum roughness and a softened profile.
The non-abrasive shot-peening has a good resistance to crushing and therefore makes them particularly suitable for sandblasting operations, especially in recirculation systems.
---
GLASS BEADS TECHNICAL SHEET
CHEMICAL ANALYSIS
Hardness: 6 ÷ 7 Mohs
Shape: spheroidal (≤ 2% angular granules)
Specific weight: 2.45 ÷ 2.50 Kg / dm3
Relative specific weight: 1,4 ÷ 1,7 Kg / dm3
Foreign bodies: ≤ 0.05%
Chemical analysis:
SiO2 linked 70 ÷ 73%
Na2O 13 ÷ 15%
CaO 7 ÷ 11%
MgO 3 ÷ 5%
Al2O3 0.5 ÷ 2.0%
K2O 0.2 ÷ 0.6%
SO3 0.2 ÷ 0.3%
Fe2O3 0.08 ÷ 0.11%
PbO absent
---
LEGAL NOTE:
corresponds to EN ISO 11126 N / CU / G guarantees an environmentally friendly and safe working environment that meets all health and safety requirements. It consists of melted sodium glass.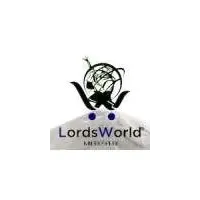 Data sheet
Product gender

Glass microspheres for sandblasting.

Hardness

6 - 7 Mohs

Particle size, Microns (µm)

40 - 70

Weight (Kg)

5
Secure payment thanks to the different payment methods. See the Secure Payment page. We accept bank transfer, Paypal, Amazon Pay, Apple Pay, Credit cards and many others via Stripe.

Generally within 24 hours with delivery in 48 hours. It is advisable to check the delivery times for each item as they vary. We will ship based on the information found on the product page.

30 day money back guarantee. For further information, visit the RETURNS AND REFUNDS policy page. Lords Srls is responsible for any defect in the products offered on the lordsworld.eu website.