25Kg Red-brown Corundum 80 mesh for sand blasting
The fields of application are various, including SANDBLASTING and ABRASIVE WHEELS.
It is a non-toxic abrasive, devoid of free silica and of components harmful to health, unlike other cheaper products used for sandblasting.
Corundum is an aluminum oxide (Al2O3) crystallized in the trigonal system, naturally occurring as a mineral and some of these varieties, of various colors, are precious gems: sapphire (blue), ruby ​​(red), emerald (green) and amethyst (Violet).
In the industrial field, for its cost effectiveness compared to the natural one, the synthetic corundum obtained by melting bauxite (aluminum hydroxide) is used.
---
Kind Of Product: Aluminium Oxide For Sandblasting.

Grain Size Mesh: Eighty.
Particle size, Microns (µm): One hundred eighty five.
Mm Grain Size: 0,18 - 0,212 .
Hardness: 9 Mohs.
Weight (Kg): Twenty five.
€38.50
Vat incl.
€38.50
Vat excl.
22% VAT. Shipping in 24 hours, tariff not included.
The delivery time for this product is 2 - 3 working days.
By buying this product you can collect up to 3 loyalty points. Your cart will total 3 points that can be converted into a voucher of 0.6.
Shipping cost (United States)
The seller didn't indicate shipping cost for your Country yet. Please, for an estimation please contact us
The high degree of purity and the total absence of impurities in Corundum allows to obtain perfectly clean surfaces ready for subsequent processing. It also allows the treatment of noble metals, plastic, glass, stainless steel, and the use in the dental, goldsmith, etc. sectors.
The sharp-edged grain, the high hardness (9 Mohs: only one point lower than diamond), the exceptional abrasive capacity and the good resistance to impact make it particularly suitable for sandblasting operations, especially in recirculation systems.
The wide range of granulometry and the various types available allow to achieve roughness and degree of surface finish suitable for multiple needs. It can be used on compressed air sandblasting machines, both pressure and vacuum.
---
CHARACTERISTICS:
shape: sharp-edged.
Standards: MIL-A-21380B.
ISO 11124, ISO 11126-7, FEPA.
Hardness: 9 Mohs (MOHS scale). 2400-2500 kg / mm2 (KNOOP scale)
Specific weight: ≈ 3.94 g / cm.
Conductivity: 2 ÷ 6x10-12 om / cm.
---
CHEMICAL ANALYSIS:
Al2O3 ≥ 93%.
TiO2 ≈ 3.0%.
SiO2 ≈ 0.7%.
Fe2O3 = 0.3 to 0.6%.
CaO ≈ 0.5%.
Na2O + K2O = traces.
Free silica = absent.
Pb ≤ 5 ppm.
---
LEGAL NOTE:
corresponds to ISO 11126-10 N / GA / G ensures a safe working environment meets all health and safety requirements.
---
DIMENSIONS AND SIGNS:
As an indication, for each code, the dimension with the largest percentage of material is given:
 RB12 = 1.7 - 2.00MM (1765 μm)
 RB14 = 1,4 - 1,70MM (1470 μm)
 RB16 = 1.18 - 1.40MM (1230 μm)
 RB20 = 1.0 - 1.18 mm (1040 μm)
 RB24 = 0.71 - 0.85MM (745 μm)
 RB30 = 0.6 - 0.71MM (625 μm)
 RB36 = 0.5 - 0.60MM (525 μm)
 RB40 = 0.425 - 0.50MM (438 μm)
 RB46 = 0.355 - 0.425MM (370 μm)
 RB54 = 0.30 - 0.355MM (310 μm)
 RB60 = 0.25 - 0.30MM (260 μm)
 RB70 = 0.212 - 0.25MM (218 μm)
 RB80 = 0.18 - 0.212MM (185 μm)
 RB100 = 0.125 - 0.15MM (129 μm)
 RB120 = 0.106 - 0.125MM (109 μm)
 RB150 = 0.075 - 0.106MM (82 μm)
 RB180 = 0.053 - 0.09MM (69 μm)
 RB220 = 0.045 - 0.075MM (58 μm)
---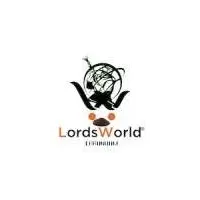 Data sheet
Product gender

Corundum for sandblasting.

Hardness

9 Mohs

Particle size, Microns (µm)

One hundred eighty five

Grain Size Mesh

Eighty

Mm Grain Size

0,18 - 0,212

Weight (Kg)

25
Secure payment thanks to the different payment methods. See the Secure Payment page. We accept bank transfer, Paypal, Amazon Pay, Apple Pay, Credit cards and many others via Stripe.

Generally within 24 hours with delivery in 48 hours. It is advisable to check the delivery times for each item as they vary. We will ship based on the information found on the product page.

30 day money back guarantee. For further information, visit the RETURNS AND REFUNDS policy page. Lords Srls is responsible for any defect in the products offered on the lordsworld.eu website.