1 kg Chlorine granular 56% dichloro shock
DICHLORO ISOCYANURATE 55%
The organic compound to rapid dissolution, highly stabilized, for the treatment of water in swimming pools.
– Due to its high solubility in water, you get quickly the necessary amount of residual chlorine.
– Is a product particularly indicated for the treatment in swimming pools, manufactured in polyester or vinyl, given that it does not cause the discoloration of this type of surfaces.
– Its easy dissolution in water allows, through a metering pump, to automate them to sanitize the pool water.
– The free chlorine residue obtained in water, compared to other products, a greater stability to the action of the ultraviolet rays of the sun.
– Do not change the pH of the water.
€10.41
Vat incl.
€10.41
Vat excl.
22% VAT. Shipping in 24 hours, tariff not included.
The delivery time for this product is 2 - 3 working days.
By buying this product you can collect up to 1 loyalty point. Your cart will total 1 point that can be converted into a voucher of 0.2.
Shipping cost (United States)
The seller didn't indicate shipping cost for your Country yet. Please, for an estimation please contact us
DOSAGE AND HOW TO USE IT:
– Initial treatment: Add 10 - 15 g of DICHLORO ISOCYANURATE 55% for every m3 of water. Spent 2 hours, adjust the water pH between 7.2 and 7.6 using PH PLUS and PH MINUS.
– Maintenance treatment: With the water pH is correct, add daily 1 to 3g of DICHLORO ISOCYANURATE 55% for every m3 of water.
These assays have a guidance character and can be modified depending on the characteristics of each pool, climatology, etc.,
The Initial Treatment (Super chlorination) should be repeated whenever you notice a lack of transparency of the water.
Introduce the necessary dose of DICHLORO ISOCYANURATE 55% inside of a skimmer, therefore putting into operation the filtration system so that the product can be dissolved by the circulation of water through the skimmer.
You can also spread evenly the dose of DICHLORO ISOCYANURATE 55% on the surface of the pool.
The free chlorine residue should be located between 0.5 and 1.5 mg/l value that will measure easily using a special analyzer of chlorine and pH. This check must be done at least twice a day.
COMPOSITION: Granular/Solid
DESCRIPTION: Troclosene sodium, dihydrate
FEATURES: Product grains white
FUNCTION: Biocide
The information contained in this data sheet are correct on the basis of our knowledge, however, as the conditions under which this product is used are not under our direct control, we assume no responsibility for any damage caused by its incorrect use.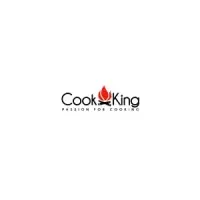 Data sheet
Characteristics

disinfectant - shock - chlorination - biocide - highly stabilized - granular fast-dissolving.

Packaging

1kg

Product gender

Chlorine Rapid Dissolving / dichloro / Chlorine Tablets and Granular

Weight (Kg)

1

Property

Troclosene sodium dihydrate, Dichloro isocyanurate 55%
SHORT TIMED DEALS
Do not miss these opportunities!
No products at this time.
COMING SOON!!! Lordsworld Pool Care.
Secure payment thanks to the different payment methods. See the Secure Payment page. We accept bank transfer, Paypal, Amazon Pay, Apple Pay, Credit cards and many others via Stripe.

Generally within 24 hours with delivery in 48 hours. It is advisable to check the delivery times for each item as they vary. We will ship based on the information found on the product page.

30 day money back guarantee. For further information, visit the RETURNS AND REFUNDS policy page. Lords Srls is responsible for any defect in the products offered on the lordsworld.eu website.